Cocaine

Info

Discovered
2012 Cinamonroll streams
Shtick
Adorable/Badass

Mike's Loyal Pet

Other stuff
Sanrio mascot turned stream mascot.

Other attributes
Cocaine is one of the earliest stream characters that became very popular with Mike and his viewers.
On the October 29, 2012 stream, Mike played a Cinnamoroll game where he played as a white dog that was obsessed with sweets. Mike got very into the game and the character, so he named dog himself due his inability to read Japanese. He gave him the name Cocaine due do his fur color.
Personality
Edit
Cocain is a heroic badass that has a penchant for sugary foods. Even though he has such a crippling addiction, he still manages to be a badass pimp.
Popularity
Edit
Despite being the best Sanrio character, Hello Kitty is still more popular than him. Even though Hello Kiity's games aren't even good.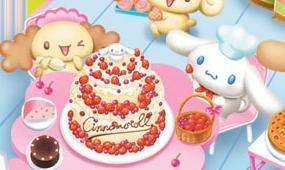 Ad blocker interference detected!
Wikia is a free-to-use site that makes money from advertising. We have a modified experience for viewers using ad blockers

Wikia is not accessible if you've made further modifications. Remove the custom ad blocker rule(s) and the page will load as expected.