Glacken (Full name Glackenburgen) is a stream regular.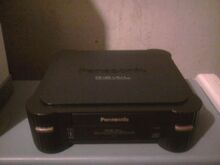 Personality
Edit
Glacken's personality depends on his mood in the given time. Sometimes he acts average/calm and other times he acts like a PRETTY WACKY GUY. 
He has done quite a few streams (usually taking over for Mike, though he has done a few on his own time). They are usually him playing a game while commentating. At one point he played Elder Scrolls Oblivion and became friends with a wolf's corpse. Glacken also has a pet goat named Dixie according to his recent streams.
The Church of Glackenburgen
Edit
OFFICIAL STATEMENT FROM THE GLORY OF THE CHURCH.
Hello fellow bretheren. It is my understanding that if you are reading this. You require more information about the holy of all holys. Glackenburgen.
The church was established in the blessed year of 2013. When the dear leader Glackenburgen, decided to give back to the people by letting them worship his ways, and dedicating their entire lives to the Church of Glackenburgen. Pledging to only follow the salom outh. To which they must hold close to their hearts for all eternity. "GLACKENBURGEN IS LOVE. GLACKENBURGEN IS LIFE." Then 3 cheers for the official food source of all life. "POPS! POPS! POPS! GOT TO HAVE MY POPS!"
If you wish to Join the church and it's amazing untainted glory. Follow these simple steps.
1. Get rid of all your friends. You will no longer need them. Unless thy be converted!
2. Purchase the offical Glackenburgen robe. Wear it everyday. Never take it off.
3. Give all of your money to Glackenburgen. For the king must prosper!
4. Do everything that our lord and savior Glackenburgen tells you. Or be burned in the eternal fire of corn flakes.
5. Eat at LEAST 2 bowls of corn pops a day. This will give you strength to do the masters bidding.
-Amen
-He likes to say "dicks" a lot
-He is skilled at making world famous Glackburgers
-He had the honor of entering Mike's super-exclusive VIP streams and he has not yet shared his experiences
-He is a proud owner of a 3DO