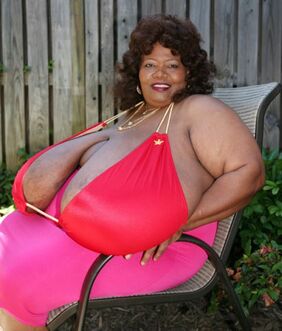 Norma Stitz (Anna Hawkins Turner) is a porn star who is known for her
ENORMOUS tits.
Bern was trying to be cool and talked about a chick with huge breasts, but Mike showed him up once again by bringing up some chick with Anna Hawkins Turner and things kind of went nuts after that.
Look at them, it's just incredible.