Pasqually

Info

Discovered
September 22nd, 2013 Stream: The Pasqually Appreciation Show!
Shtick
Pizzas
Other stuff
REAL AMERICAN

Other attributes
Pasqually is a stream character.
It all began when Mike searched up Chuck E. Cheese stuff and this guy happened to catch his eye mainly because he was an Italian mafia gang member who's singing patriotic songs. Then there was his pizza technique, which is unrivaled mainly because it only takes less than 9 minutes to make his kind of pizzas. Unlike those other Italian fags, he doesn't use his hands to make good quality pizza pies. All he needs are a bunch of machines and some dough and some other junk mix them all up in the machine and presto, a pizza.
Patriotism
Edit
PASQUALLY IS A REAL AMERICAN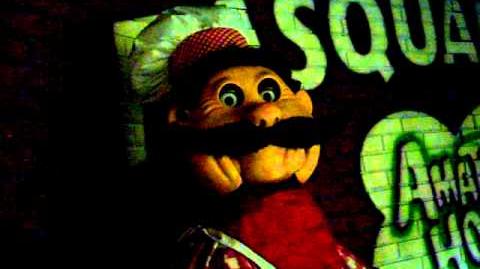 Ad blocker interference detected!
Wikia is a free-to-use site that makes money from advertising. We have a modified experience for viewers using ad blockers

Wikia is not accessible if you've made further modifications. Remove the custom ad blocker rule(s) and the page will load as expected.