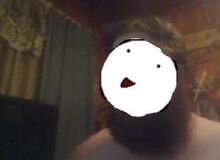 Timely (Full name Timelybubbles66) is a stream regular and a former art master.  
He used to make Mike propaganda and sent him links/pictures on Skype. Later on he occasionally came out of retirement to make more propaganda for Glacken or Soviet Steve. 
Ad blocker interference detected!
Wikia is a free-to-use site that makes money from advertising. We have a modified experience for viewers using ad blockers

Wikia is not accessible if you've made further modifications. Remove the custom ad blocker rule(s) and the page will load as expected.